1. If you were to win an award today, what would it be for?
Hmmm. Thats a toughfy. Heres what my sister of 11 years said:
Me - If I were to win an award today what would it be for?
Marlee - Why?
Me - Its for my blog.
Marlee - Being the prettiest sister ever!
Me - Thanks someone must be sucking up for something. LOL
2. What is your shoe style?
Anything that I dont have to bend over to tie. I know I know Im lazy.
3. Does your car reflect your personality?
Well...I guess! It is a 2000 Red Chevy Cavalier. Red is my favorite color, but it can be stubborn just like me so I would have to say yes!
4. If you could take over someones body for a day..whose would you choose?
No one! I would choose mine. I love my life and it may not be perfect but it sure is fun and entertaining!
5. Love or be loved?
Hmmm. Be loved most definitely. I would choose this because God loves his children so that falls under the be loved category. Right? There is no way we could ever survive without God's love.
6. If you were on death row, what last meal would you choose?
WOW. These qestions are really tough. I would choose to go eat at an International buffet so that I would get to taste a little of everything.
7. Have you been on vacation this Summer, if so where?
Yes to Panacea in Florida.
8. What is your favorite food related guilty pleasure?
Hmmm. Anything fried!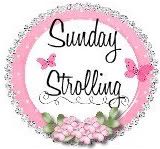 Nightshade by Andrea Cremer
Shanghai Girls bby Lisa Lee
Shiver by Maggie Stiefvater
Products received for reviews:
5 Twilight products from Bottlecap Jen
Killing Me Softly by Maggie Shayne
The Panic Zone by Rick Mofia
Infinite Days by Rebecca Maizel
Bought:
The Sea of Monsters (Percy Jackson #2) by Rick Riordan