The perfect addition to any handmade craft, is your very own sewing label to add! I found this awesome seller through Etsy and she specializes in making satin and fabric sew on labels.
Jennifers Jewels
is the perfect place to order your sew on labels from. She does custom work and allows you to truly customize your labels the way you like! I received a set of satin and fabric labels. I used them in the following projects.
I really love the customizable features of the labels and the true quality and print of them. They are so easy to sew in, and they look completely professional.
The outfit above is one that I made for my little cousin. You would expect everyone to go nuts over my quality work on the outfit, but no they all went nuts over the labels. They could not get over how amazing they looked!
Here is another project that I used the labels on and it turned out so cute!
- The quality, the price, the print
- I loved working with Jennifer to make the perfect, customizable product
--------------------------------------------
Jennifer has been so awesome as to offer my readers a set of 30 satin and 30 regular labels of their choice!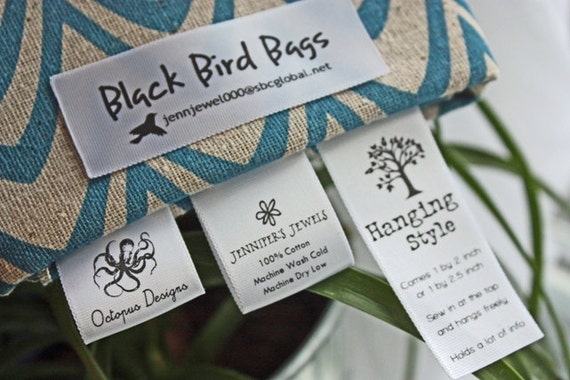 -----------------------------------------------